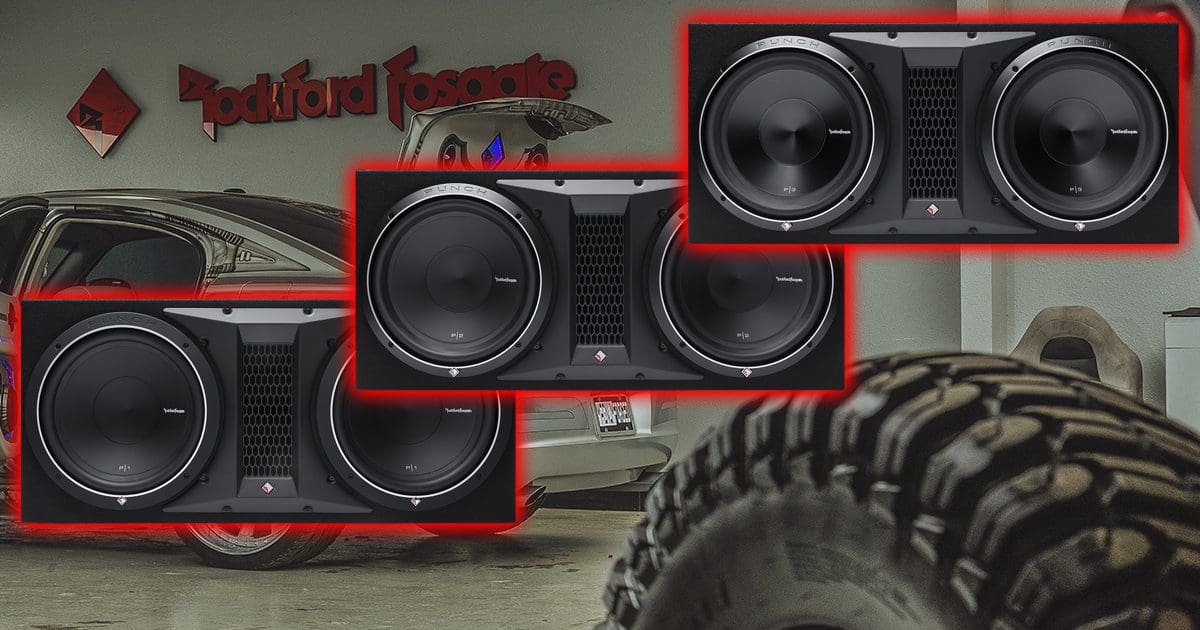 Few upgrades make a more noticeable change or add more fun to your car audio system than adding a subwoofer system. The car audio fanatics at Rockford Fosgate have made it easy to choose a performance level with their P1, P2 and P3 dual 12-inch 2X12 Loaded Punch Series subwoofer enclosures. Let's dig into what makes these bass upgrades deliver some of the best bang for the buck on the market.
Custom Enclosure Designed for Car Audio Systems
If you look back at our Test Drive Review of the P500-12P, you might remember that the folks at Rockford Fosgate have a unique approach to car audio subwoofer enclosure design. While most companies perform simulations exclusively in software, the product development team at Rockford Fosgate designs their enclosures to work with the acoustics of the vehicle. This results in physically smaller enclosure designs that offer impressive efficiency and extension without taking up vast amounts of space.
The footprint of the 2X12 series enclosures measures 33.875 by 15.75 inches. To optimize space, the angled rear panel fits up snugly against the rear seats in a coupe, hatchback or SUV. The enclosures are 15.125 inches tall, so they won't block the view out of the back of your vehicle.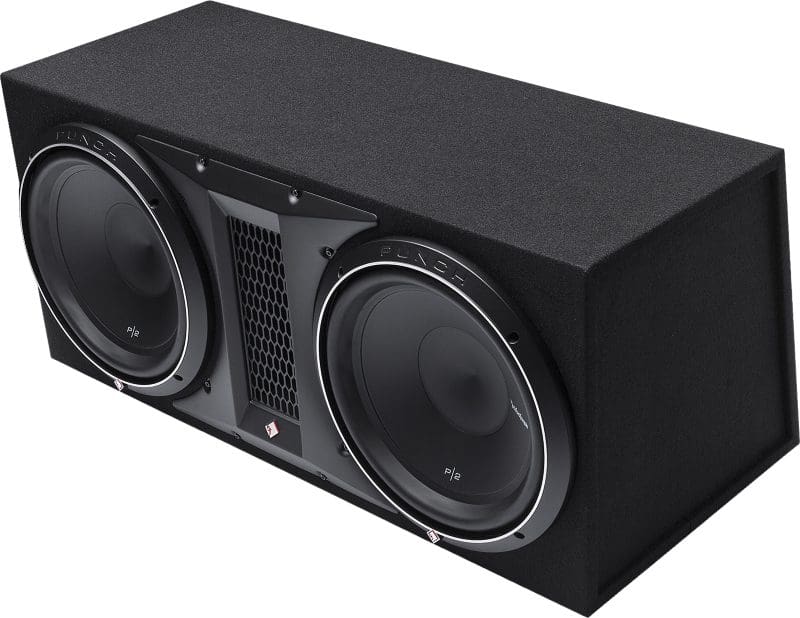 The cabinets are constructed from 5/8-inch MDF with inset side panels. They are finished in a durable high-density black carpet. The front panel features a large-surface-area vent optimized to prevent noise at high volume levels. A custom-tooled trim panel over the vent looks cool and keeps loose objects from entering the enclosure. A set of chromed spring-loaded binding posts on the left side end panel will accept 10-AWG wiring and make it easy to connect the subwoofer system to your amplifier.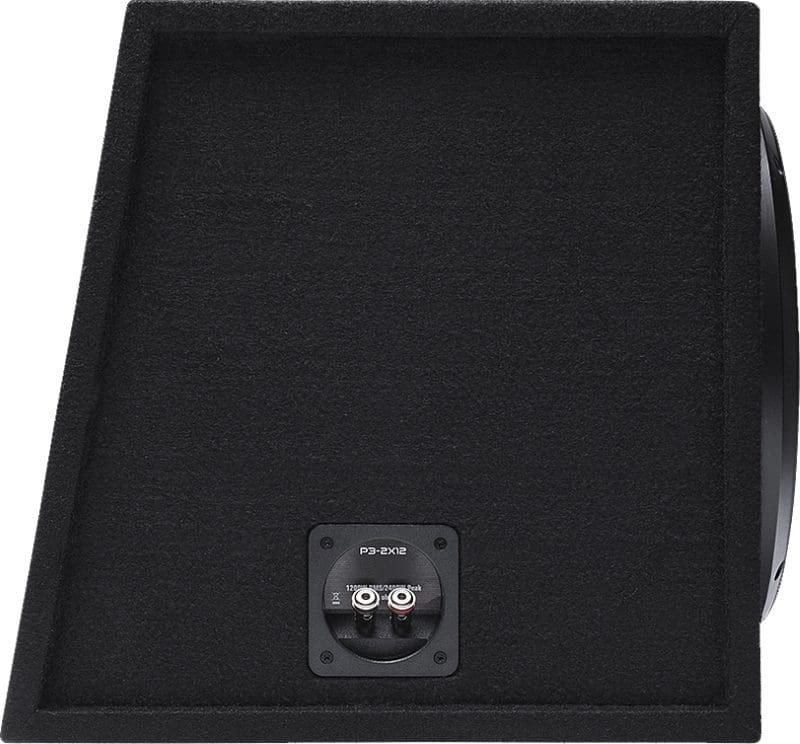 Given that the Thiele/Small parameters of the P1, P2 and P3 Punch Series subwoofers are similar, the enclosure options offer similar overall tonal balance but with ever-increasing output capabilities.
Pick Your Poison: Mild to Wild Bass
Rockford Fosgate offers their 2X12-Series enclosures with your choice of Punch Series P1, P2 or P3 drivers. The P1-2X12 includes a pair of P1S4-12 subwoofers, each rated to handle 250 watts of power continuously and 500 watts maximum. Each driver has an Xmax spec of 9 mm, which is good for an affordable subwoofer solution. The system has a net load impedance of 2 ohms and weighs 70.9 pounds. Rockford Fosgate recommends the P300X1 as a great power solution for this enclosure.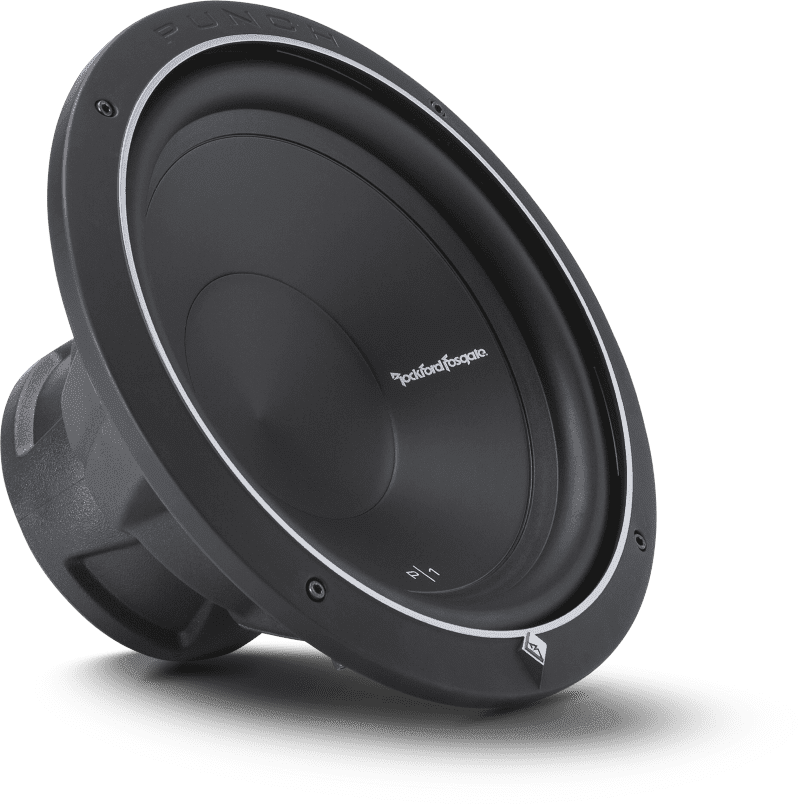 If you want more output, step up to the P2-2X12, with its pair of P2D4-12 subwoofers. These subs can handle 300 watts continuously or 600 watts each. The P2 subwoofers have a one-way Xmax spec of 13.3 mm, so this will play louder if you feed it more power. The pair of dual-voice-coil drivers is wired to a net 1-ohm load. The P2-2X12 enclosure weighs in at 77.35 pounds. The P500X1 is suggested as a perfect match for this enclosure. The Punch P2 subwoofers use Rockford Fosgate Vertical Attach Surround Technique (VAST) to optimize cone area. The P2 and P3 12-inch subs have 4% more effective cone area than the P1 drivers.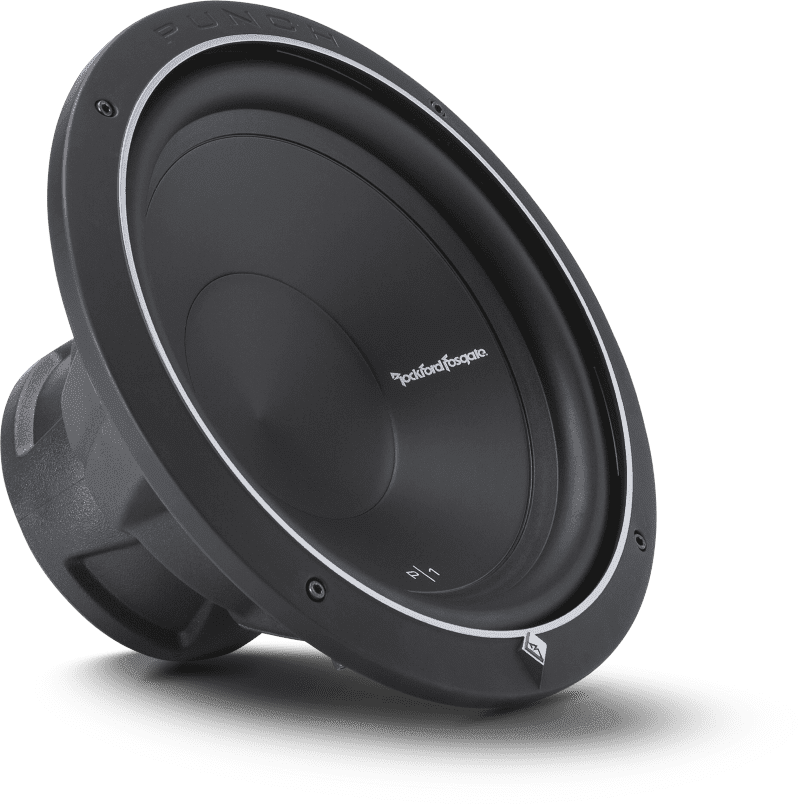 Rockford Fosgate offers the P3-2X12, which includes a pair of P3D4-12 12-inch subs for the most jam from this enclosure design. These drivers are rated to handle 600 watts continuously or 1,200 watts maximum power per driver. They have an Xmax specification of 15.9 millimeters and are wired to present a 1-ohm load. Paired with an amplifier like the P1000X1bd, this enclosure will shake your behind and rattle your fillings. The P3-2X13 weighs a hefty 89.65 pounds, so you'll want to get some help if you have to remove it from your vehicle.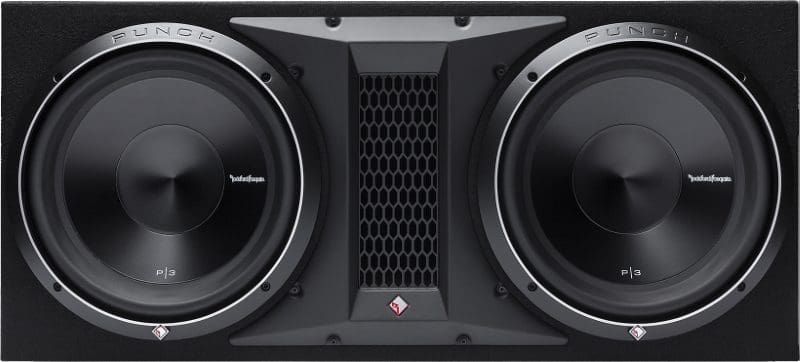 You can pair these enclosures with Prime series amplifiers if you're on a budget or Power series amplifiers if you want improved clarity and detail. Your local Rockford Fosgate retailer can help you create a package that will deliver the performance you want. Use the dealer locator on their website to find a shop near you. Of course, follow the Rockford Fosgate team on Facebook and Instagram to learn about their latest product releases. Also, check out the videos they post on YouTube; they are truly impressive!
This article is written and produced by the team at www.BestCarAudio.com. Reproduction or use of any kind is prohibited without the express written permission of 1sixty8 media.